Lafayette & Baton Rouge Electronic Pet Containment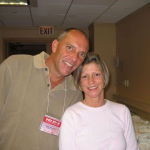 Rusty and Julie have been in the pet industry for 24 years now. We have over 7,000 happy customers and the recommendation of all our customers and local veterinarians. That has been the key to our success. We have built a very strong bond with the local veterinarians through out the years. They know us from owning and operating our training, boarding, and grooming business. Almost every veterinarian in the area has used our system. We are a name you can trust with your pet and property.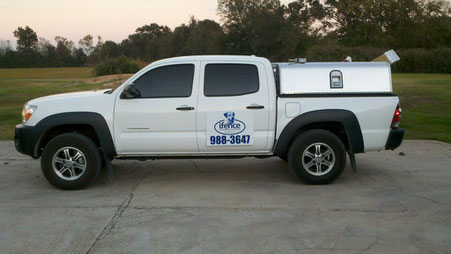 Rusty Broussard's Certified List of Accomplishments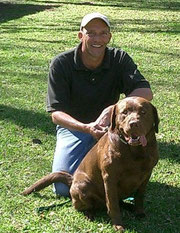 ♦  Trained narcotic dogs for the Venezuelan
   government.
♦  Trained dogs for Metro Dade K-9 in Miami FL.
♦  Trained with Tony Guzman.
♦  Trained with Roger Abshire of US K-9 Unlimited.
♦  Trained service dogs for Lackland Air Force Base in
   San Antonio, TX.
♦  Won numerous competitions, including NNDDA
   (National Narcotic Detector Dog Assoc.) titles.
♦  Trained dogs that broke records in U.S.P.C.A.
   (United States Police Canine Assoc.)
♦  Founder of K-9 Security and employed as many as 34 employees in a year.
♦  Ran and provided security for all major gas pipeline companies such as Dow
   and Phillips Petroleum.
♦  Trained with Special Forces (Delta Force, Blood hound Division) in
   Fayetteville, NC.
♦  Trained dogs for many police depts. across the country, including Salt Lake City,
   Miami, Kansas City, LakeLand, and hundreds of others.
♦  Trained for local depts. such as Lafayette Sherrif,  Baton Rouge Police, Lafayette
   Metro Narcotics, and even small depts. such as Broussard, LA and Duson, LA.
♦  Worked as a consultant and earned an award by the United States Marshalls
   Office under Vincent Serio.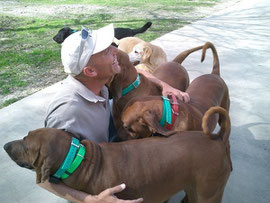 ♦  Had a trainer certification course in
   Lafayette, LA, where trainers from
   across the country would come to
   learn techniques used by Rusty.
♦  Sold almost every brand of hidden
   fence and has won Dealer of the Year
   more than once. Has also won Service
   Excellence awards.
♦  Currently sells a product made by
   Pet Stop in Mogantown, PA.
 
♦  Has won several awards by every company he has represented.
♦  Split and sold the business in order to spend more time home with family.
♦  Sold the Kennel to Dr. Andy Plauche D.V.M. and his wife Dr. Kristin Plauche D.V.M.
♦  The service dog business was sold to United States K-9.
♦  Rusty himself still owns the hidden fence part of the business.