Louisiana's Finest Dog Fences!
Rusty and Julie Broussard welcome you to our website. You will find our iFence® electronic dog fence products and the local reputation we've earned serving the Lafayette, LA and Baton Rouge, LA areas since 1994 to be second to none in this field. iFence® is in no way affiliated with Invisible Fence® Company.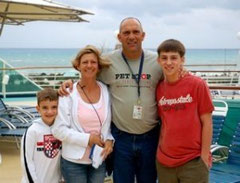 We are a local and involved family business, and we use iFence®  dog fence products every day. We treat people the way we would like to be treated: honestly and fairly. Call and we will give you a price in less than five minutes. That price does not change. We can come out to your house to meet you and your dog and recommend different layouts, but the price given over the phone stays the same.
We grew up in South Louisiana, graduated high school together in 1981 and now we work together everyday, protecting pets in the Lafayette and Baton Rouge areas.  With 24 years in the pet business, we've installed more electronic dog fence systems in the area than all of our competitors combined.  Our three dogs run free at our home using our iFence® dog fence.  And our two children, Grant and Brayton, enjoy playing safely with our pets in the yard -- every day.
Before offering Louisiana-based dog fence services, Rusty was an international-grade dog trainer.  His career has includes owning and operating a full service boarding, training, and grooming kennel for 21 years, and he has trained service dogs in seven countries for operations such as narcotics detection, cadaver finding, bomb detection, search and rescue, patrol, and more.  He was one of the trainers working with the world's fourth arson detection dog.  He has trained dogs for US customs, the US military, the Department of Defense, and worked as a consultant for US marshals and other government agencies.
Rusty brings these considerable experiences into the Louisiana pet containment field, offering a premium product line and arguably the best containment fence made in America.  Our primary competitors' fences are made in China.
Beware of companies using local addresses and phone numbers. People have tracked these numbers and addresses to store and lock buildings and non-local businesses that use national averages and paid endorsements.  We use neither, preferring to rely on positive testimonials from previous clients.  Customer satisfaction is our way of life.  We work hard to earn referrals from our clients, and well over 80% of our sales each year are direct referrals from previous ones.  Just ask around. Your friends, family, and neighbors are familiar with us.
Want to learn more? Check out some reasons why iFence is right for you or browse through some of our frequently asked electronic dog fence questions.
Please contact us to get started with Rusty providing you a custom quote for your underground dog fence needs.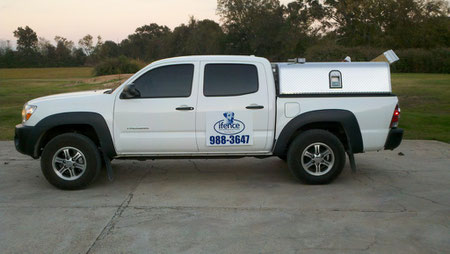 It's not the products, it's the people behind the products.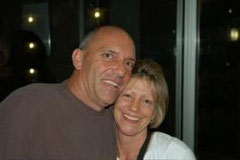 Rusty and Julie have been in the pet industry for 24 years now. We have over 7,000 happy customers and the recommendation of all of our clients and local veterinarians. That has been the key to our success -- not yellow page ads, fancy TV commercials, or some big billboard.  We have seen all the brands come and go.

Remember: when their sales pitch settles and they are gone,
we will still be here for you.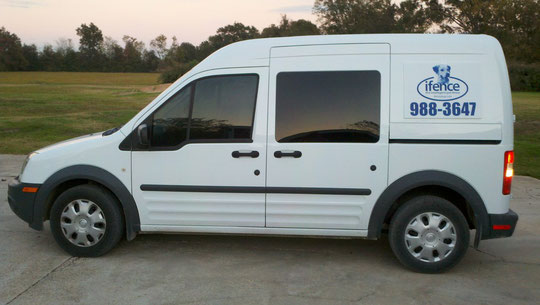 iFence Systems
Electric Pet Containment Systems
Rusty And Julie Broussard


Lafayette: 337-988-3647
Baton Rouge: 225-338-9111
rustybroussard63@gmail.com